Neurobiologists Selected for National Awards
Matthew Banghart and Yishi Jin receive prestigious recognition and funding
September 14, 2017
By Mario C. Aguilera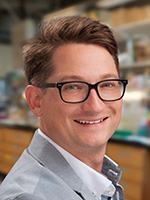 Matthew Banghart and Yishi Jin, UC San Diego researchers in the Division of Biological Sciences Neurobiology Section, have been selected to receive research awards by national organizations.
Banghart, who studies neuromodulation, a process in the central nervous system in which specialized neurotransmitters regulate neural networks, has received a Klingenstein-Simons Fellowship Award. Through the award he will investigate how peptide neurotransmitters contribute to habits and goal-directed actions, processes that go awry in neurological conditions such as obsessive-compulsive disorder.
The Esther A. and Joseph Klingenstein Fund and the Simons Foundation are two of the nation's oldest and most recognized fellowships for young investigators seeking a better understanding of neurological and psychiatric disorders.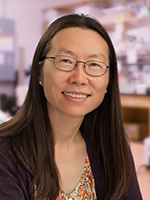 "The awards are aimed at advancing cutting-edge investigations in an effort to promote higher risk and potentially higher-reward projects," notes the program. "At this critical juncture in young investigators' careers, when funding can be a challenge, the fellowship awards promote higher-risk, and potentially higher-reward, projects."
Jin, who conducts research on the molecular genetic mechanisms underlying the development and function of the nervous system, has been selected to receive a Javits Neuroscience Investigator Award by the National Institute of Neurological Disorders and Stroke (NINDS).
The Javits Award provides up to seven years of funding and is "given to scientists for their superior competence and outstanding productivity. Javits Awards provide long-term support to investigators with a history of exceptional talent, imagination and preeminent scientific achievement."
The U.S. Congress established the award in 1983 to honor the late New York Senator Jacob Javits who was a victim of amyotrophic lateral sclerosis (ALS), the neurogenerative disorder also known as Lou Gehrig's disease. Javits was a strong advocate for research support in a wide variety of disorders of the brain and nervous system.