Graduate Students Honored with 2018 Founding Faculty Awards
Homa Rahnamoun and Ipshita Zutshi recognized for research excellence
October 30, 2018
By Mario Aguilera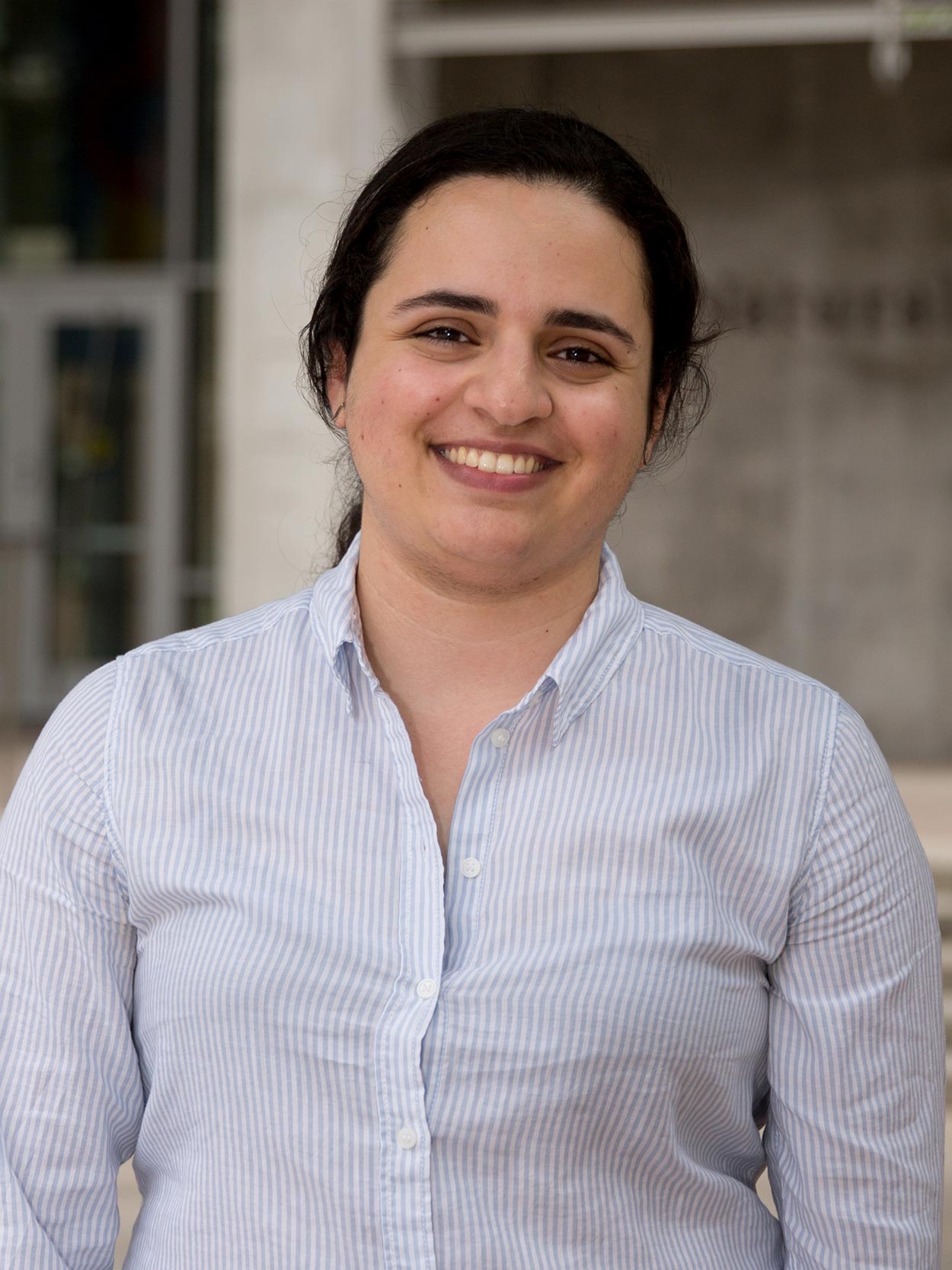 Photo by Lara Sievert- AVES
Homa Rahnamoun and Ipshita Zutshi, Division of Biological Sciences graduate students, have been honored with 2018 Biology Founding Faculty Awards for Graduate Excellence.
First established in 2014, the Founding Faculty Awards are bestowed annually through an endowment established by the first members to join the Division of Biological Sciences faculty. Award winners are selected by a committee made up of faculty, donors and representatives from each of the division's four sections.
Rahnamoun, a member of Assistant Professor Shannon Lauberth's laboratory, was recognized for her research on a human gene called p53—commonly known as the "guardian of the genome"—which is widely known to combat the formation and progression of tumors. As first author of "Mutant p53 shapes the enhancer landscape of cancer cells in response to chronic immune signaling," a paper published in Nature Communications, Rahnamoun led research that uncovered a new mechanism linking mutant p53 function to chronic inflammation. The results may reshape our understanding of tumor growth and ultimately how we treat cancer. Rahnamoun also has led studies published in Nature Structural and Molecular Biology and the Journal of Biological Chemistry.
Photo by Lara Sievert- AVES
Zutshi, a PhD candidate in neurobiologist Stefan Leutgeb's lab, studies how elementary circuits in the brain can give rise to neural systems that support navigation and memory. Her Founding Faculty Award comes in recognition of  "Hippocampal neural circuits respond to optogenetic pacing of theta frequencies by generating accelerated oscillation frequencies," a paper published earlier this year in Current Biology. The paper focuses on brain oscillations that facilitate neural processes that support learning and memory. Zutshi performed a study that artificially accelerated the frequency of one such brain oscillation and determined that neurons within the hippocampus—a brain region critical for memory—responded by firing at a wide range of frequencies around the artificial frequency. The results suggest that such oscillations can set the base frequency for the rhythmic firing of cells. Eventually, such strategies could be used to address disease states involving impaired brain oscillations. Zutshi has also first-authored a paper in Nature Communications.
Previous winners of the Founding Faculty award include Bingfei Yu (2017), Albert Lim (2016), Ben Rubin (2016) and Valentino Gantz (2015). Photos of Founding Faculty honorees are featured in UC San Diego's Bonner Hall lobby.

Photo by Lara Sievert- AVES