Division's Evolution Matters Public Lecture Series to Explain Biological Links among All Living Creatures
November 15, 2007
By Pat Walsh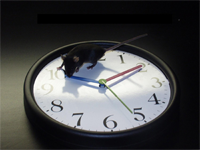 Embryo growth, circadian rhythms, biological complexity, the mysteries of flower formation and primate evolution are among the topics to be explored in a new series of free public lectures presented by the Division of Biological Sciences.
In each of the five lectures for "Evolution Matters: The Diversity of Development," leading scientists will focus on common evolutionary themes that underlie different biological systems and illustrate how these themes affect the health and development of plants, animals, and human beings.
Watch the first lecture, presented by UCSD-TV: "Clockwork Genes: Biological Rhythms in Health and Agriculture" was delivered by Steve A. Kay, Dean and Richard C. Atkinson Chair in Biological Sciences at UC San Diego on Tuesday, Nov. 27 in the San Diego Natural History Museum in Balboa Park.
Plants, animals and humans have developed highly accurate daily clocks, called circadian rhythms, to control behavior and metabolism. In people, these clocks control such things as our sleep-wake cycles, blood pressure, fat metabolism, and cognitive functions. In some animals, these clocks affect a wide range of behaviors, from courtship to pollination. Plants use their clocks to know when to flower. Kay will explore how these clocks are constructed, how they differ among organisms, and how they may eventually be manipulated to benefit health and agriculture.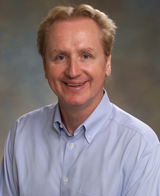 Why is it so important to understand evolution? Because, says Kay, "without a clear understanding of the principles and processes of evolution, our society would be unable to effectively produce food, treat infectious diseases, search for new ways to treat human genetic ailments, or find new drugs. By learning more about evolution, we've now learned more about how genes and biological systems interact, which ultimately improves our understanding of how to improve human health and food production, and provide sound environmental stewardship."
Adds Julia Brown, executive advisor to the CEO of Amylin Pharmaceuticals, the major sponsor of the "Evolution Matters" lectures, "Science has enormous power to enhance our lives. It is our pleasure to be able to help showcase the work of some of San Diego's world-renowned scientists." Succeeding lectures in the "Evolution Matters" series, all to be held in the San Diego Natural History Museum in Balboa Park, are:
"Embryos and Evolution," by William J. McGinnis, at 6:30 p.m. on January 24, 2008.
"The Evolution of Complexity: From the Human Brain to the Rainforest," by Christopher Wills, at 6:30 p.m. on February 28, 2008.
"Unraveling the Mysteries of Flower Formation," by Martin Yanofsky, at 6:30 p.m. on March 6, 2008.
"The Genetics of Primate Evolution: A Rosetta Stone for Understanding Human Disease," by Ajit Varki, at 6:30 p.m. on April 24, 2008.
For more information, visit Evolution Matters: The Diversity of Development .