Gen-Sheng Feng and Beverly Emerson Named AAAS Fellows
November 30, 2015
By Kim McDonald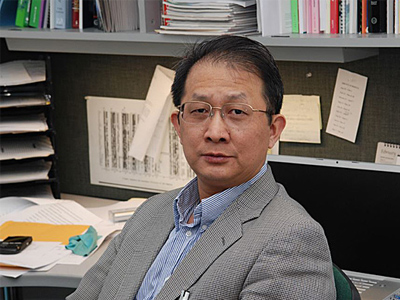 Gen-Sheng Feng and Beverly Emerson, both professors in the Molecular Biology Section of the Division, were among seven UC San Diego professors this year named Fellows of the American Association for the Advancement of Science, the world's largest general scientific society.
Feng, a professor of pathology in the UC San Diego School of Medicine, was cited for "distinguished contributions to the field of biomedical science, particularly for understanding cell signaling pathways in cancer, metabolism and stem cells." This year, Feng and colleagues published findings explaining why anemia is a common side effect of anti-cancer drugs that target enzymes involved in tumor growth.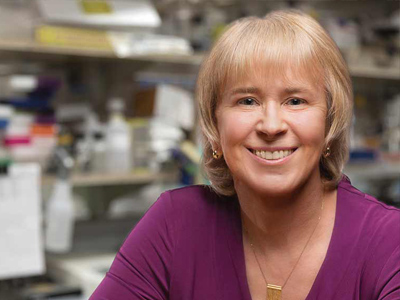 Emerson, an adjunct professor in the Division who is a professor at the Salk Institute for Biological Studies, was honored by the association's Section on Biological Sciences. She has been working on regulators of gene expression in cancer.
The two scientists were among 347 members selected this year by colleagues in their disciplines to be honored for "scientifically or socially distinguished efforts to advance science or its applications." The new Fellows will be presented with a certificate and rosette pin at the 2016 AAAS annual meeting in Washington, D.C.
More on the UC San Diego faculty honored as AAAS Fellows this year at UC San Diego Health Newsroom.