Gentry Patrick Receives Award for Outstanding Faculty Leadership in Presidential Initiatives
December 7, 2015
By Kim Mcdonald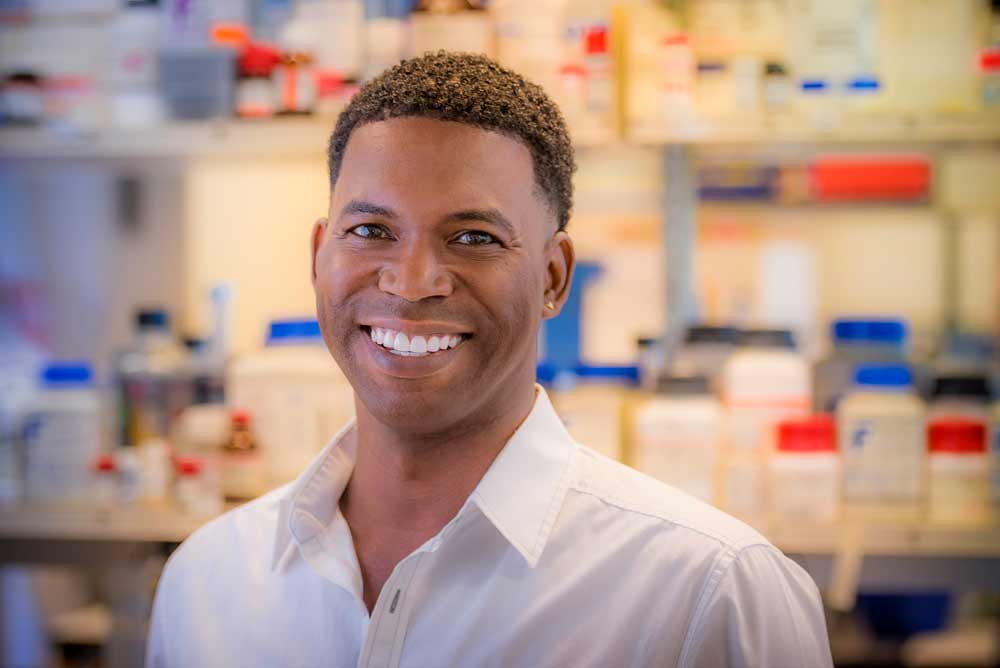 Erik Jepsen
UC San Diego Publications
Gentry Patrick, an associate professor in the Section of Neurobiology, has been named by UC President Janet Napolitano a recipient of the Award for Outstanding Faculty Leadership in Presidential Initiatives. He is one of two faculty members at UC San Diego who will be given the $3,000 award and honored by Napolitano at a dinner she will host in early 2016.
Patrick was cited for creating the UC San Diego/Howard University Partnership for Graduate Success Program, designed to increase the number of graduate school applicants from Howard University to UC San Diego. For the past two years, 10 Howard students in various disciplines spent eight weeks during the fall at UC San Diego on a research internship. Four alumni from the internship have enrolled in UC San Diego graduate programs. He also serves as the Division's Director of Mentorship and Diversity.
In addition to Patrick and Keith Pezzoli, a faculty member in UC San Diego's Department of Communication, eight other influential faculty members in the UC system were named by Napolitano for the award at a UC Board of Regents meeting on November 19. She noted that these UC faculty members are leading the charge in important initiatives such as carbon neutrality, sustainability, food, innovation, diversity and more.
"The brainpower and creativity of these 10 faculty members represent one more proof point of the tremendous difference the University of California makes in our state and beyond," Napolitano said. "I look forward to congratulating them in person when we recognize their achievements in the New Year."