Four Teams of Neurobiologists Awarded NIH BRAIN Grants
October 17, 2016
By Kim McDonald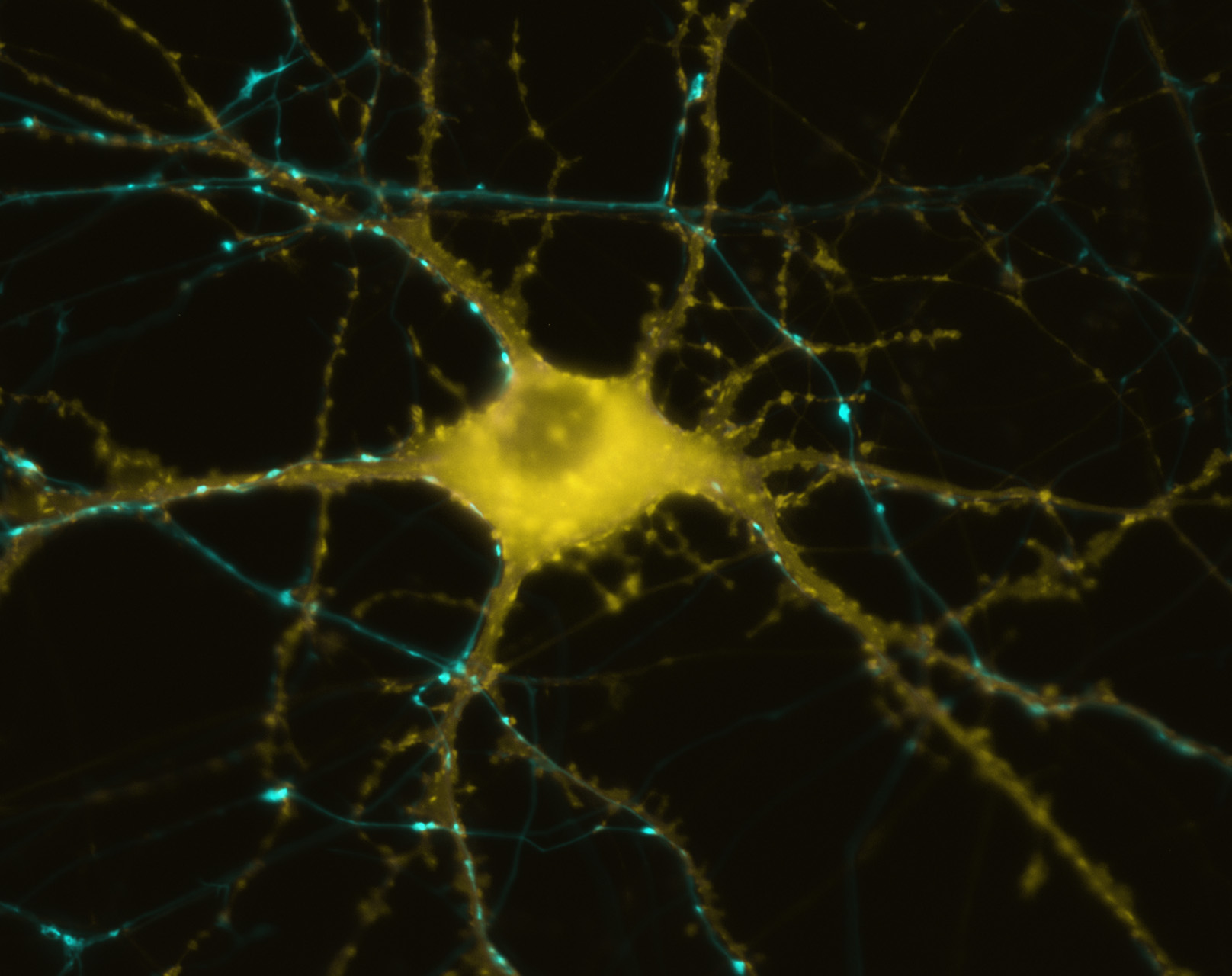 Michael Colicos, UC San Diego
Four teams of neuroscientists at the University of California San Diego were awarded 2016 grants from the National Institutes of Health to continue their research under President Obama's BRAIN Initiative.
Obama launched the Brain Research through Advancing Innovative Neurotechnologies, or BRAIN, Initiative in 2014 to equip researchers with the insights into basic neurobiology that form the underpinning to treat a wide variety of brain disorders such as Alzheimer's, schizophrenia, autism, epilepsy and traumatic brain injury.
In the three years since the initiation of the BRAIN Initiative, the four UC San Diego teams have been awarded more than $6 million under this effort, underlining the university's leadership role in basic neuroscience research with the potential to improve our understanding and treatment of brain disorders.
UC San Diego neurobiologists are also being funded by Cal-BRAIN, a state-funded program that complements the federal BRAIN Initiative by providing additional support for research efforts in California that will speed development of new brain technologies, or "neurotechnologies."
Following are the two continuing grants and two new grants awarded to UC San Diego neurobiologists under the BRAIN Initiative:
Revealing the Connectivity and Functionality of Brain Stem Circuits
FY 2016 $856,447 ($2.6 million over past 3 years) from the National Institute of Neurological Disorders and Stroke
David Kleinfeld, professor of physics and neurobiology and adjunct professor of electrical and computer engineering; Yoav Freund, professor of computer science and engineering; and Martin Deschênes, professor of neurosciences at Laval University in Québec. Kleinfeld and his colleagues will use a variety of tools and techniques to create detailed maps of circuits in the brainstem, the region that regulates many life-sustaining functions such as breathing and swallowing, and match the circuits to the motor actions and behaviors they control.
Classifying Cortical Neurons by Correlating Transcriptome with Function
FY 2016 $645,000 ($1.766 million over past 3 years) from the National Institute of Mental Health and National Institute on Alcohol Abuse and Alcoholism
Massimo Scanziani, adjunct professor of biology (now at UC San Francisco), and his team will record neuronal responses to different visual stimuli to discover how individual brain cell activity is linked to expression of specific genes.
Resting state connectivity: Biophysical basis for improved fMRI measurements
FY 2016 $5.1 million
David Kleinfeld and Bruce R. Rosen, Martinos Biomedical Imaging Center, Massachusetts General Hospital
Functional magnetic resonant imaging (fMRI) is a unique tool that permits a detailed inference of neuronal activity within the entire volume of the human brain during task stated. A particularly powerful aspect of fMRI concerns measurements of coordinated brain activity at extremely low frequencies, corresponding to periods of ten seconds, but the neurobiological meaning of these correlations remains unclear. The researchers will explore a hypothesis that directly links these fMRI-derived "resting state" signals with real neuronal connections, providing a mechanistic understanding of the link between local and long range electrophysiological signaling and functional MR signals.
Realization of optical cell-based reporters for in vivo detection of neuropeptides
FY 2016 $3.1 million
David Kleinfeld and Paul Slesinger, Mount Sinai Medical Center, New York, New York
The researchers intend to develop a neurotechnique for optically measuring the release of neuropeptides in vivo and facilitate the creation of detailed maps of circuits involved in complex behavior, including those associated with mental illnesses.