Byungkook Lim Awarded Grant for 'High Risk-High Payoff' Research
Funding will support new tools in neuroscience to address a range of diseases
June 25, 2020
By Mario Aguilera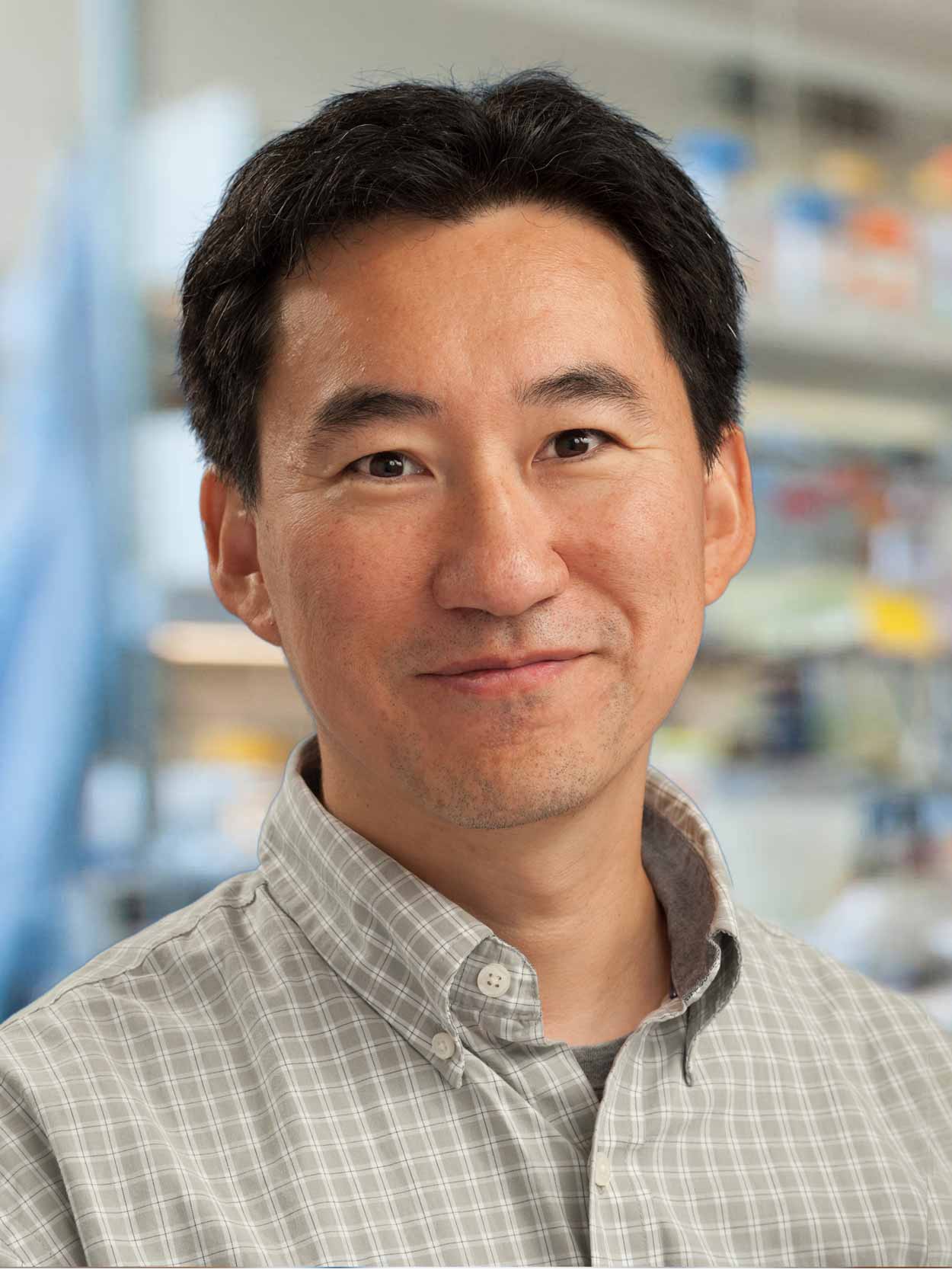 Byungkook Lim, an associate professor in the Biological Sciences Section of Neurobiology, has been awarded an Early-Concept Grant for Exploratory Research (EAGER) from the National Science Foundation (NSF).
Lim studies areas of the brain involved in critical reward-based learning, motor learning, motivated behavior and stress-related behaviors. These include the basal ganglia and interconnected cortical, amygdalar and thalamic circuits. Dysfunction in these circuits has been linked to a variety of neuropsychiatric disorders including anxiety, addiction, autism spectrum disorder and major depressive disorder. The main objective of Lim's research is to understand the role of the circuit-specific synaptic organization in basal ganglia in animal models of neuropsychiatric diseases.
According to the NSF, EAGER awards may be used to support exploratory work in its early stages on untested, but potentially transformative, research ideas or approaches.
"This work may be considered especially 'high risk-high payoff' in the sense that it, for example, involves radically different approaches, applies new expertise or engages novel disciplinary or interdisciplinary perspectives," the NSF says of EAGER grants.
Supported by the two-year $300,000 NSF EAGER grant, Lim will develop novel molecular and viral strategies for defining multiple cell types and their synaptic organizations. His goal is to provide the experimental framework for examining the synaptic organization of multiple presynaptic inputs onto specific neurons. Further optimization of these tools, Lim believes, can provide important instruments for the field of neuroscience.
"Having a reliable tool for the delivery of specific genes into defined cell types in the brain has become progressively more important in current neuroscience and general biology research," said Lim. "The application of the virus-mediated delivery method during the dissection of local brain circuitry will have broad impacts that advance neuroscience and other biological fields that use genetic approaches. We think that this project can be a good opportunity to provide insights for young researchers examining neural circuitry using molecular and viral
approaches."
In 2018 Lim was recognized for his research on the neural circuitry behind stress-induced depression and autism spectrum disorder when the Brain and Behavior Research Foundation named him as the recipient of its 2018 Daniel X. Freedman Award, an honor that recognizes outstanding brain and behavior research.
In 2017 Lim and his colleagues discovered brain circuits tied to feelings of social withdrawal and depression and were able to alleviate and even reverse such symptoms.